AcuPulse™CO2: State-of-the-art skin rejuvenation.
With skin resurfacing a popular skin rejuvenation treatment, we stay ahead of the curve in the latest developments in aesthetic science to provide even better results! The AcuPulse Fractional CO2 laser is a powerful and versatile skin resurfacing system designed to address many common skin concerns, safely and effectively – with exceptional results.
Your skin, renewed.
The AcuPulse system has 11 treatment modes, for a versatile and powerful skin resurfacing solution, and can treat a multitude of skin concerns, ranging from uneven skin tone to deep wrinkles! We are excited to see the unparalleled results we are achieving every day with this advanced laser. Unlike other CO2 laser treatments, you will enjoy visible results after your first treatment, which continue to improve as your skin regenerates from within. Nothing is more beautiful than naturally fresh, glowing, supple skin – and it can be yours, at last!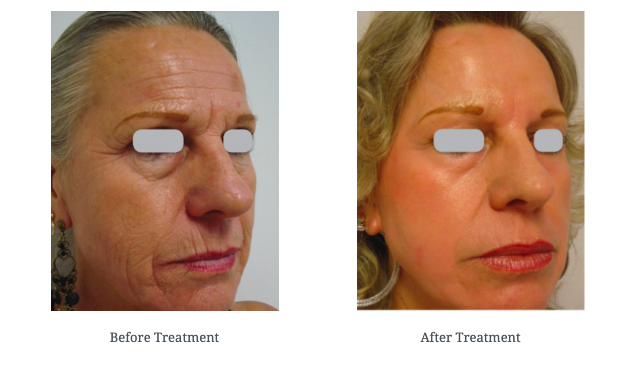 How does it work?
The AcuPulse laser treatment involves delivering focused and microscopic channels of energy to the skin, penetrating and vaporizing the top layer to trigger natural restructuring, renewal and the stimulation of higher levels of collagen production. The AcuPulse "fractionated" feature allows for a fraction of the skin surface area to be treated, leaving untreated bridges of skin to promote and speed the healing process. The result is deep skin regeneration that dramatically improves the texture and appearance of your skin.
Anti-aging skin rejuvenation: Watch the magic happen.
Aging skin loses its fresh, supple, firm quality as natural collagen production decreases. With the AcuPulse skin resurfacing treatment, you will see your skin regenerate from within, becoming firmer, more evenly toned, and youthful, with its natural glow restored. We believe you should look as young as you feel, and with this treatment you will enjoy long-lasting results – one of the most advanced anti-aging skin rejuvenation techniques available today, offered at PERK Plastic Surgery in Beverly Hills.
What can AcuPulse treat?
The AcuPulse system is
Wrinkles
Acne scars
Dyschromia
Surgical scars
Syringomas
Striae (skin furrows)
Moles (excision of soft tissue)
Benign tumors
Rhinophyma
Surgical scars
Actinic keratosis/cheilitis
An innovation in aesthetic science: The AcuPulse advantage
This advanced skin resurfacing treatment, developed by Lumenis, a leader in aesthetic technology, has some powerful advantages. One of the most rewarding benefits is that you will see visible improvements to your skin quality immediately after your treatment – no waiting. As the weeks following your treatment pass, you will see your skin becoming firmer, softer, and more supple as it renews from within, with your body's natural regenerative process working to restore lost collagen and elastin. It's a beautiful thing.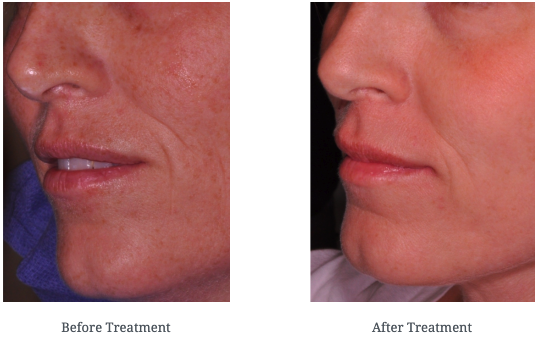 What should I expect in recovery time?
After your skin rejuvenation treatment with AcuPulse, your skin will feel warm and may appear slightly red or swollen. Plan on taking about three to seven days off their normal activities. During your skin resurfacing treatment, we ensure you are comfortable by applying a gentle numbing cream.
Imagine smooth, healthy, youthful skin. It can be yours.
If you struggle with acne scars, fine lines, deep wrinkles, uneven skin tone or skin texture issues, treatment with AcuPulse produces a significant, very noticeable improvement. Why not look as young as you feel? Dr. Michelle Lee is one of the Southlands few female board-certified plastic surgeons. She has dedicated her professional life to face and body enhancements, including the most advanced anti-aging treatments available worldwide. You are invited to discover smooth, refreshed, youthful skin – meet with us!